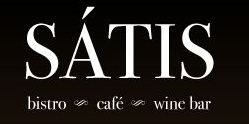 Satis Bistro is hosting an exclusive cocktail tasting featuring Elba Giron of Erdington brands.
Cost is $45 /pp (plus tax & tip) and includes cocktails tasting with light hors d'oeuvres, meats and cheese. 8 – 10pm.
Featured Brands & Cocktails:
Corpse Reviver
Plymouth gin, Lillet Blanc, Cointreau, lemon juice, Absinthe rinse
Mary Pickford
Brugal rum, pineapple, Maraschino liqueur, grenadine
Blood and Sand
Cutty Sark Prohibition Scotch, cherry Heering, sweet vermouth, splash of orange juice, orange bitters or orange oil
Boulevardier
George Dickel Barrel Select, Campari, sweet vermouth
Contact Satis to reserve: 212 Washington Street ~ Jersey City, NJ 07302. Phone: (201) 435-5151.
Cheers,
Veronique