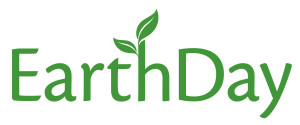 Chefs Thomas Ciszak of Chakra, Bobby Varua of Blue Morel and Todd Villani of Terre à Terre will join forces in the Chakra kitchen to celebrate Earth Day on 4/22 at 6:30PM. Jointly, they'll create a five-course wine-paired menu and a "From the Farm" hors-d'oeuvres 'station' incorporating ingredients from Bracco Farms. As an extra perk to the amazing menu, Anthony Bracco of Bracco Farms will be onsite to challenge the chefs to prepare a dish using ingredients picked fresh from his farm that day.
Reception
Hors d'oeuvres from Bracco Farms
First Course
"Garden State Salad" Blue Crab Blini
Wine: SAUVIGNON BLANC, SCHOLIUM PROJECT PRINCE IN THE CAVES 2010, CALIFORNIA
Second Course
Viking Village Scallops with Lavender-Scented Pea Puree, Lemon Quinoa, Fennel Confiture
Wine: PUILLY FUISSÉ, J. J VINCENT MARIE ANTOINETTE 2012, Mâconnais
Third Course
Morel Mushroom Ravioli Ramps, Asparagus
Wine: PINOT NOIR, REX HILL ESTATE, 2012 WILLAMETTE VALLEY
Fourth Course
Lamb Crepinette Olives, Fingerling Potatoes, Fried Artichoke, Cured Chorizo
Wine: BANDOL, CHÂTEAU JEAN-PIERRE GAUSSEN 2008, PROVENCE
Fifth Course
Chilled Elderflower Soup Strawberry in Gelée, White Asparagus Ice Cream
Wine: MOSCATO D'ASTI, CASCINA CASTLET
The reception is at 6:30pm followed by dinner and is $89/person including wines (tax and gratuity additional). Call Chakra to reserve – 201-556-1530.
Cheers,
Veronique