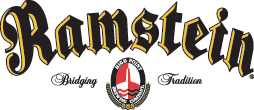 On Thursday, August 18, 2016 at 7pm, Blue Morel Restaurant in Morristown, NJ will host a five-course farm-to-table dinner featuring Ramstein beer.
High Point Brewing Company Owner and Brew Master, Greg Zaccardi, will take guests' senses through a tour of the Ramstein's seasonal beers, including the Summer Bock and Maibock, and year-round brews such as the award winning Blonde Hefe-Weizen, Imperial Pilsner and Dunkel Hefe-Weizen.
Blue Morel Executive Chef Bobby Varua will create a special menu to be paired with the beers. Seating is limited. The tasting begins promptly at 7:00pm. Reservation must be made by August 16, 2016. For reservations and additional information please call 973-451-2619.
The cost of the dinner is $74 per person all-inclusive.
Cheers,
Veronique