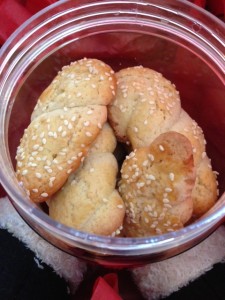 I was approached a couple months ago to participate in The Great Food Blogger Cookie Swap 2012. I love baking and thought it'd be fun to share cookies with other food bloggers across the country.
The concept is simple:
Sign up to participate
Get matched up to three other food bloggers
Bake one dozen cookies for each of these three bloggers and ship the cookies to them.
Receive a dozen cookies from three other bloggers!
The difficult part of this project was deciding which cookie was worthy! In the end, I opted for a cookie not many people have had, Koulourakia, a Greek cookie that's completely addictive.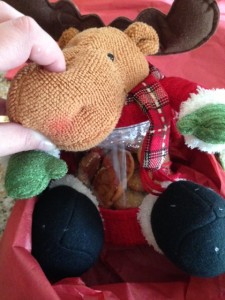 My cookies have been bundled in cute festive packaging and will ship tomorrow to Wisconsin, Alabama and Kentucky. I'm excited to contact the bloggers receiving them to see what they thought of them. I'm also very enthusiastic to receive the cookies coming my way from parts unknown. How fun!
Which special cookie recipe would you have chosen for this cookie swap?
Veronique