Last night, I attended the New York Wine Expo, an event featuring over 600 wines by 150+ producers. Most of the wines were served at tables grouped together by country, which made it simple to maneuver.
I'll admit that I sampled a lot of wines. Some were great, some nice and some I'll be okay just trying once. While I enjoyed many, here are some worth mentioning:
Fulcrum Wines – the three Pinot Noirs poured were outstanding. Just everything a solid California Pinot should taste like. The jewel in the crown is the aptly-named, Gap's Crown.
2009 Esporao Reserva Red – nice velvety mouth feel, bright red fruit with a little oaky finish.
2011 Altitudes Ixsir White – who knew I'd enjoy Lebanese wines this much? Of the four delicious wines poured at the Ixsir table, this one was the favorite with its big floral nose and bright fruity flavors.
2011 Rutherford Wine Company Predator – the first sniff of this Old Vine Zinfandel screamed – BACON! Just a delicious Zin with all a Zin should be – big, bold, chewy, peppery, and in this case, smoky. All this for $12-$13.
Finger Lakes pavilion – was fun reliving my latest Finger Lakes wine country visit through the sipping of some of the wines. Always nice are the Red Newt Dry Riesling and Circle Riesling, the Red Tail Ridge Semi-Dry and the Fox Run Lemberger.
Cavazza Prosecco Spumante DOC Extra Dry – perhaps the best Prosecco I've had. Crisp, perfect dry finish.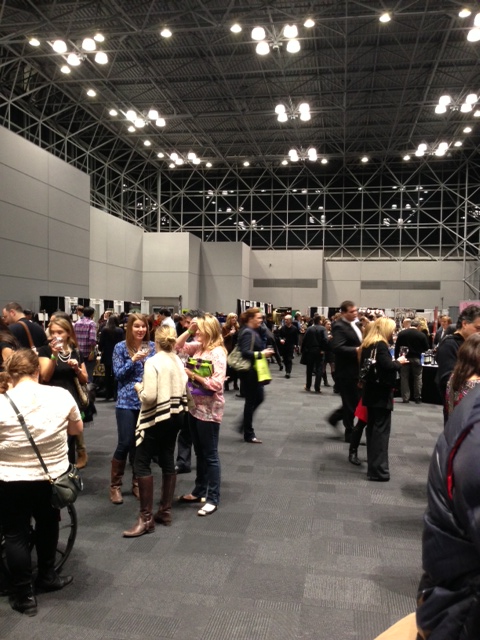 Amid a sea of wines were some food companies showcasing their goods. Among some favorites were:
Chocolate Springs – A boutique chocolate shop from Lenox, Massachusetts headed by Joshua Needleman, creator and chocolatier. I had the opportunity to sample the Culinary Institute of America graduate's decadent salted caramels coated with a rich, thin chocolate coating. The treats were incredible.
Backyard Farms – I live in the Garden State, a place with the most succulent tomatoes in the country, right? I'm thinking that perhaps I might have tasted one of the best tomatoes EVER, last night at the Backyard Farms booth – straight from…Maine! Tomatoes from this vendor are superior in flavor to others, partly because tomatoes are left on the vine to fully ripen before being picked.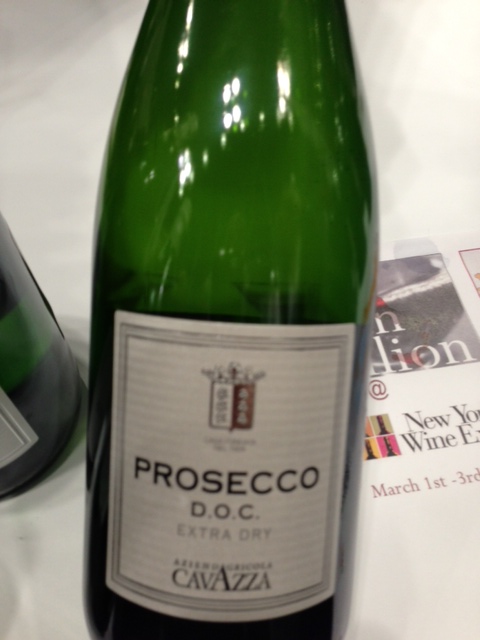 The crowd was relatively young and the room was busy but not uncomfortably crowded. Two minor hiccups were the lack of bottled water, unless I simply missed it, and the long, winding line of folks waiting to enter the expo.
Overall, it was a nice evening with many opportunities to sample wines from around the world, some available for tasting exclusively at this event.
Make a point to attend this event in 2014 when the expo returns to the Big Apple.
Cheers,
Veronique