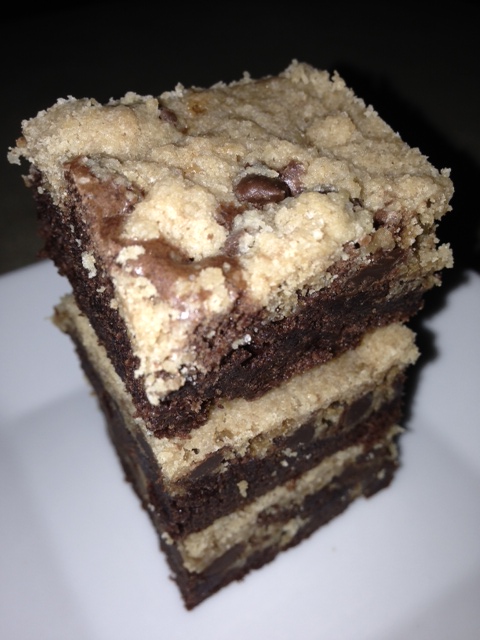 I've been seeing a few cookie brownies recipes popping up on Pinterest and decided to use my Ghirardelli Dark Fudgy Brownies and my Crispy Chewy Triple Chip Cookies to make my own creation.
Ingredients: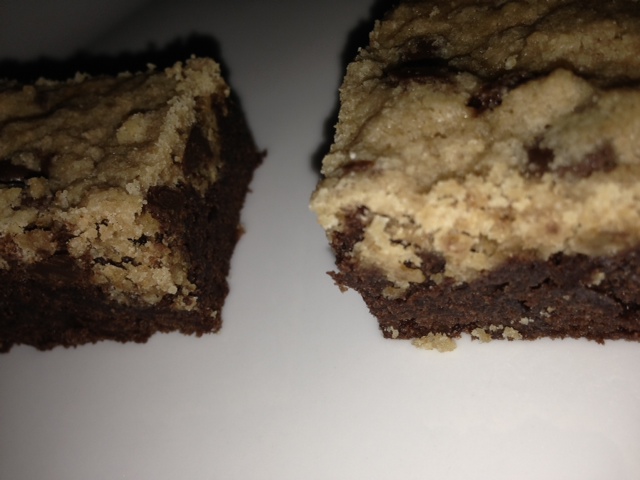 Directions:
Make the brownie batter according to the recipe then pour the batter into a greased 8×8 pan.
Make the cookie dough according to the recipe and instead of scooping onto baking sheets, drop cookie dough by the tablespoons onto the brownie batter. Cookie dough should cover most of the surface of the brownies. Using a knife, gently push the cookie dough into the brownie batter. Cookies should not be covered in batter.
Bake 30-35 minutes. Cool completely and cut into squares.
Makes 16 cookie brownies.