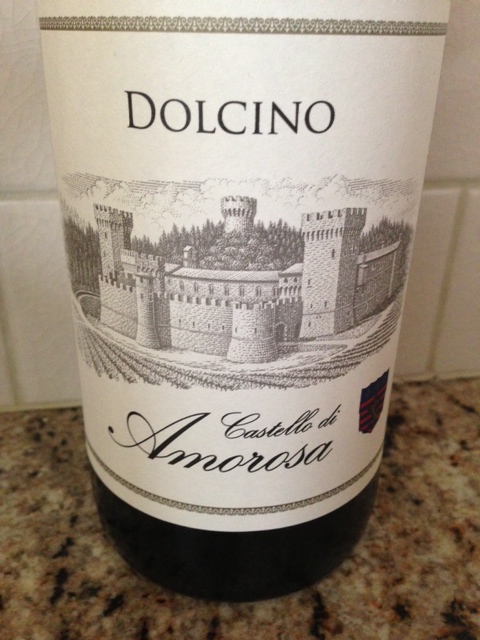 I just love Gewurztraminer. It's right up there with Riesling as one of my favorite white varietals. The 2011 Castello di Amorosa Dolcino Gewurztraminer offers attractive nutty, spiced aromas with light floral notes. As soon as I took in the first sip, I knew I was going to be a fan. Big unctuous mouthfeel, rich, lightly honey-kissed sweetness, nice level of acidity make this an ideal wine for spicy foods or grilled fish.
Pairings: Thai or Vietnamese food, grilled fish
Style: White Wine
Grape Type(s): Gewurztraminer
Region: Mendocino County, CA, USA
Price: $23
This wine was provided to me for sampling and I am adding to my repertoire as it is truly enjoyable.