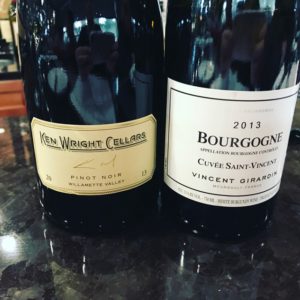 Floral, citrus nose on this French Chardonnay. The palate of this medium-bodied wine is rich with peach, ripe apple and Meyer lemon flavors. Creamy texture with nice minerality.
This is the entry-level Chardonnay by this prestigious wine house and at $16, it's not only a nice example of French white Burgundy, it's a very good value.
Pairings: Seafood, grilled fish, white meat and mild cheese.
Style: White Wine
Grape Type(s): Chardonnay Region: Burgundy, France
Price: $16