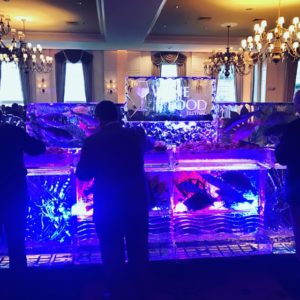 The 9th annual New Jersey Wine & Food Festival at Crystal Springs Resort that took place last week is officially over. Renowned Chef Daniel Boulud was the Guest of Honor and proceeds benefited Ment'or, a leading nonprofit organization devoted to inspiring culinary excellence in young professionals and preserving the traditions and quality of cuisine in America.
About Friday
Friday night was a food and Krug extravaganza with a cellar dinner by Chef Boulud and his team and a Top Chefs & Top Wines Dinner featuring three chefs from the season of Bravo's Top Chef that just concluded: Katsuji Tanabe, Silvia Barban and Casey Thompson. Those three popular chefs cooked alongside uber talented Chef Martyna Krowicka of Restaurant Latour and Pastry Chef Miro Uskokovic of Gramercy Tavern. The feedback about both dinners is out of this world with people who attended raving about it.
About Saturday Afternoon
Saturday was fun-filled with various classes and demos. I attended, as a guest of the festival, the Daniel Boulud Foie Gras Challenge where five NJ chefs competes to produce a foie gras dish worthy of Chef Boulud's approval. The aromas that greeted me as I entered the room were intoxicating and five busy chefs and their teams were busy concocting praise-worthy dishes for judge, Chef Boulud.
After walking around for a few minutes to take in the sights of each participant's table, I was approached by festival organizers along with Chef Boulud himself to co-judge the event. What? Me? Chef Boulud himself actually asked me – what a thrill! I joined Chef Boulud and a volunteer judge, Meghan Walker, at the judges table to sample dishes from five talented chefs: Ehnren Ryan of Common Lot, Francesco Palmieri of Calandra's Il Vecchio Café, David Viana of Heirloom Kitchen, Mike Carrino of Pig & Prince and Matt Laurich and the kitchen staff at Crystal Springs.
While all the dishes were creative and delicious, there could only be one winner: Mike Carrino of Pig and Prince with his take on a French traditional foie presentation and a pour of 1941 Courvoisier.
About Saturday Night
I've always been very vocal about what an amazing festival this is and beyond what others in the area can produce. One of the reasons I feel that way if the Grand Tasting on Saturday night.
Some of my favorite bites of the evening (I liked MANY others and didn't visit all the tables):
David Felton – Natirar/Ninety Acres: Porcelet Head & Shoulder Taco.
Greg Vassos – Brick Farm Tavern: Beef Tartare.
Chris Siversen – Maritime Parc: Octopus a la Plancha.
Phil Deffina – Char Steakhouse: Prime Dry-Aged Strip Steak.
JR Belt – Stage Left: Pork Belly Terrine.
David Viana – Heirloom Kitchen: Octopus Bolognese with Masa Harina.
Josh Bernstein – Spuntino Wine Bar & Italian Tapas: Pasta with Preserved Lemon, Fennel and Shrimp.
Rob Ubhaus – Redux: Venison Carpaccio with Shaved Foie Gras.
Leia Gaccione – South + Pine: Burrata with Roasted Baby Carrots, Sunflower Sprouts and black pepper+cardamom vin.
About Sunday
This was the first time I attended the famous Champagne Brunch as part of the festival. Wow, just wow. Chef Anthony Bucco and his talented team pulled no punches with this spread. As soon as we sat down, we were greeted by the always-lovely Sommelier, Susanne Lerescu with a choice of Veuve Clicquot Yellow Label or Ruinart Blanc de Blanc Champagne. Ruinart it was for me and my guest. The room, which held the Grand Tasting the evening before, was completely transformed into a beautiful room with various buffet stations and brunch drinks bar. A lot of hard work went into transforming that room from what it was the previous night. While the options were plentiful, we enjoyed the raw/seafood station, the wild mushroom eggs, the breakfast sandwich station and the carving station. The R&B singer was outstanding and entertaining, nice choice.
I know I've written about this in all my yearly recaps of this Crystal Springs event but it's a must-attend for any wine and food aficionado in the NJ/NY area. Nobody does it better in a more gorgeous setting.
To stay abreast of events at Crystal Springs Resort, sign up for its newsletter or like its Facebook page.
Cheers,
Veronique