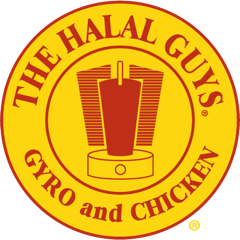 The burgeoning nationwide brick-and-mortar expansion of New York City's world-famous halal food cart concept continues with the opening of The Halal Guys Gyro and Chicken at 2317 US Route 22 in Union, NJ, slated for an April 22, 2017 debut.
The Halal Guys will be a highly-anticipated neighborhood destination serving the same delicious halal food that first gained acclaim at the corner of West 53rd Street and Sixth Avenue, more than 25 years ago. The finest quality Chicken, Beef Gyro or Falafel sandwiches and platters, or Chicken over Rice, all complemented by The Halal Guys' renowned White or explosive Hot Sauces, will quickly become a neighborhood staple. All ingredients are fresh, never frozen, including high quality, responsibly sourced halal meats; marinated and seasoned overnight, they are cooked on the sizzling grill right in front of guests' eager eyes. Sides include house-made hummus, baba ganouj, tahini, falafel or fries; flaky baklava provides a sweet ending to any meal.
Located conveniently on Route 22, minutes from Union County retail centers, Kean and Seton Hall Universities and more, The Halal Guys in Union promises to be as immensely popular among families, students and business people as the team's recent East Brunswick, NJ opening, delighting each and every one with unparalleled hospitality and mouthwatering food at great prices. Delivery and catering will also be available.
The Halal Guys Gyro and Chicken / 2317 US Rt 22, Union, NJ 07083. 908-623-3521.