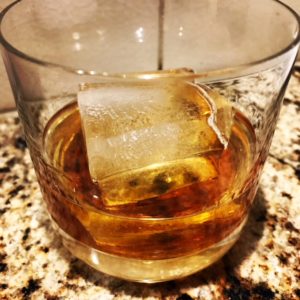 At every party I host, I come up with a signature cocktail. I just find that super fun and it sets the mood for the rest of the evening. Being from Quebec originally, I'm predictably a big fan of maple syrup and love to incorporate it in cocktails because of its lack of sugar crystals and its….well, syrupy texture.
It's winter here in New Jersey so the perfect drink for me includes Bourbon. With the Bourbon, I included my beloved maple syrup and some fantastic blood orange bitters – WOW! No worries if you can't find blood orange bitters, any old bitters will work….I just loved the taste of them in this drink.
Ingredients:
2 ounces bourbon (I used Bulleit)
¾ ounce maple syrup (I like grade B for its extra flavor, but any kind is fine)
4 dashes blood orange bitters
Orange peel for garnish
Directions:
Add a large ice cube to a rocks glass.
Pour the bourbon, maple syrup and bitters over the ice and stir until chilled and maple syrup is fully dissolved into the bourbon.
Garnish with an orange peel.
Drink inspired by this recipe.