Welcome to Food and Wine Chickie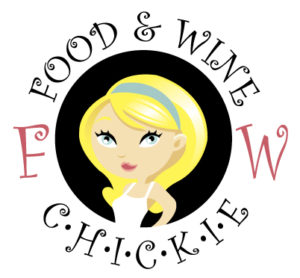 Food and Wine Chickie is a blog, or a personal website, created and maintained by me, Veronique Deblois. Food and Wine Chickie features recipes, wine and beer reviews, restaurant reviews, travel stories and other neat articles (I use the word "neat" a lot). The recipes on this site have been created and tested by me and/or my family and friends, unless I clearly state they are someone else's. The wine, beer and restaurant reviews are also written by me after having had the pleasure of tasting each wine or beer and visiting each restaurant. The travel stories and other neat articles are a compilation of my travel adventures or other experiences that I feel you'd benefit from reading. Please try the recipes, the wines and the beers I've written about then leave me your feedback in the comments.
About me
My name is Veronique Deblois and I live in Northern New Jersey with my guy, Pat, and my two kittens, Stella and Bella. I'm French Canadian but moved to South Florida when I was a young teen and lived there over 20 years. Besides food, beer and wine, some of my other interests are sports (NFL, NHL, NASCAR, boxing), antiquing and reading (murder-mystery). I can ride a horse, a dirt bike or a snowmobile with the best of them!
Besides this blog, I'm the founder of Veronique Travels and am a contributor to Jersey Bites and HudsonMOD magazines. I've worked in the travel industry for over 20 years where I've held several sales and marketing roles at a few well-known companies and a couple start-ups. For more about the business side of me, visit my LinkedIn profile or my professional website. You can reach me via email at veronique AT foodandwinechickie [dot] com.
How this all got started
About twenty years ago, I aggregated all my recipes and typed them up to share with my friends and family. The folks I gave my 'cookbook' to commented about the recipes and told me I needed to share them with others.
The second thing that led to this blog is my love of eating out and writing about my dining experiences. After building a loyal following on various restaurant review sites, I wanted one repository where restaurant-goers could come to read the opinions of someone without a hidden agenda about writing positive or negative reviews about restaurants.
About the recipes
The recipes posted on this blog come from my mom, grandma and sister, who are amazing home cooks, from recipes I've found or were given that I've tweaked over the years, or restaurant dishes that I've recreated at home.
Again, I'm Canadian, so you'll see this influence in some of my dishes. My guy's Dutch so you might see that influence in some of my dishes (I'll try to spare you though). I LOVE Greek food and try to recreate my favorites, so look for some Opa in my recipes. Finally, I grew up in South Florida where there are a ton of Latin restaurants, so look out for recipes with spice and fresh Latin flavors.
About the wines
Right up front, I must disclaim that I'm no wine expert. I enjoy wine and I'm passionate about furthering my palate through significant sampling. My reviews won't be scientific, but they'll be honest and reflect how I feel about the wines I taste. In the end, I truly believe that learning about wine is ever evolving and that all of us are just students yearning to know more. I accept samples for review and with keeping with blogger laws, I'll mention receiving a wine for sampling within my review.
About comments
Comments are welcome, constructive criticism is welcome, but rude, mean, or obnoxious comments are not welcomed and won't be approved. Please keep to the topic at hand when posting comments so that I and other readers can benefit from them.
Press
If you'd like to use me a source for a post or an article or would like to collaborate on a project, simply email me at veronique AT foodandwinechickie [dot] com.
Advertising and Amazon Links
If you're an advertiser and are interested in placing an ad on Food and Wine Chickie, simply email me at veronique AT foodandwinechickie [dot] com.
Photography
All photographs on Food and Wine Chickie were taken by Veronique Deblois, unless otherwise noted. In general I don't mind if my photos are republished on other sites as long as there's a link back to the post from which the photos are taken, and as long as the recipe itself isn't also published with the photograph, but I maintain the right to withdraw that permission, and request that a photo of mine be removed from another site, for any reason.
Thanks so much for visiting Food and Wine Chickie!