My job had me on the road quite a bit in 2017 and while I've had many, many memorable meals this past year, I've tried to narrow down to the 14 best dishes I enjoyed during the past year. Here's the list in restaurant name alphabetical order.
Bellecour, Wayzata, MN – Paris Brest. Gorgeous pastry served with hazelnut mousse, vanilla ice cream.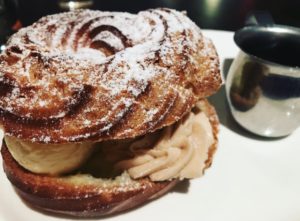 Bivio Panificio, Montclair, NJ – Soppressata and lemon pizza. Perfect, slightly-tart and salty crust that's charred in places with a perfect chew. The combination of salty ham and tart, paper-thin lemon slices is unbeatable.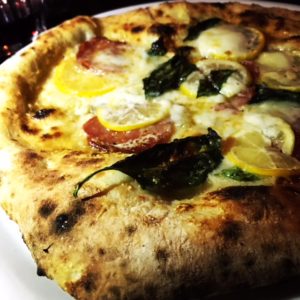 Heirloom Kitchen at Hauser Hill Farms, Old Bridge, NJ – Pine Hill lamb, ricotta gnudi, delicata squash. Chef David Viana hosted a farm dinner at Hauser Hill Farms in an orchard. This comforting dish was as lovely as the setting.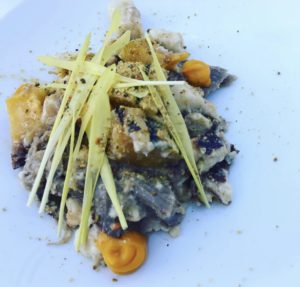 Herb & Wood, San Diego, CA – Gnocchi, oxtail, roasted garlic, parsley, chive, sherry, Parmesan and horseradish. This place serves amazing food and it was difficult to narrow down my favorite to this rich,dish.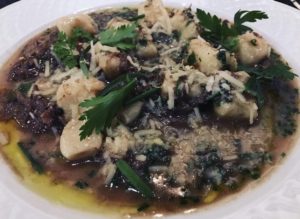 Husk, Nashville, TN – 24-month Bob Woods' country ham served with cheddar biscuits and house-made pickles. I enjoyed this perfect charcuterie with a Bourbon cocktail at the downstairs bar.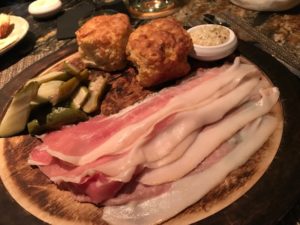 Impasto, Montreal, Canada – Mafalde, pheasant ragù, mushrooms, dandelion, Parmigiono Reggiano. Perfectly al dente pasta with a rich, umami-packed pheasant meat sauce. Stellar dish.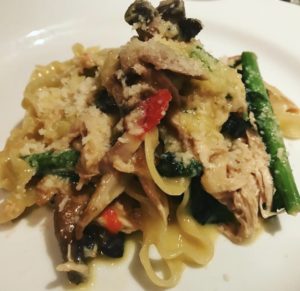 Le Coucou, New York, NY – Halibut with beurre blanc. This amazing piece of fish was served with decadent butter sauce and with daikon prepared sauerkraut style.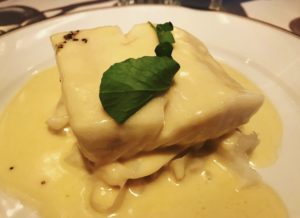 Mercantile Dining & Provision, Denver, CO – Pea risotto, Parmesan sabayon and egg yolk. I'd had an earthy risotto at this fabulous restaurant before and this pea version was busting with pea and Parmesan flavors. My favorite restaurant of 2017.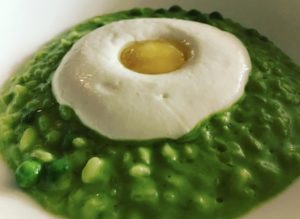 O Ya, New York, NY – Black Somen noodles served with fried bigfin squid, onsen egg, iriko dashi, yuzu kosho. Disguised as a simple dish, this was nothing but with complex flavors and masterly-prepared squid.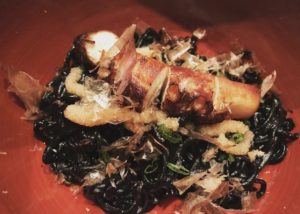 Orama, Edgewater, NJ – Scallop and foie gras. Chef Bryan Gregg gilding the lily with a piece of well-cooked foie gras on an expertly-seared scallop. Little mustard blossom to add a bit of bitterness/zest to the rich dish.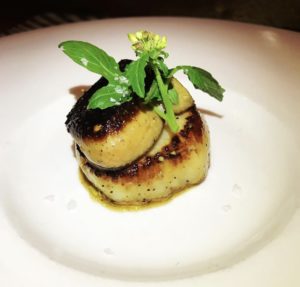 Pig Bleecker, New York, NY – Brisket ravioli with black truffle butter and Barolo. Rich brisket in a rich butter sauce with a zest of Barolo "glaze".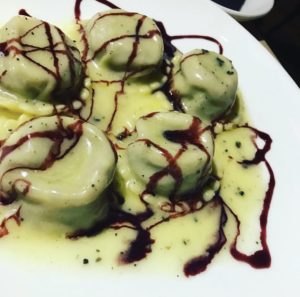 Sushi on Jones, New York, NY – Big Mac. This was my bite of 2017. Seared Wagyu, topped with toro topped with uni.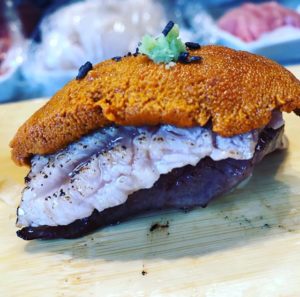 Viaggio, Wayne, NJ – Lamb Carbonara. This was one of the courses Chef Robbie Felice prepared at a tasting dinner hosted at his popular restaurant. While this won't be available of the dinner menu, every pasta's a winner.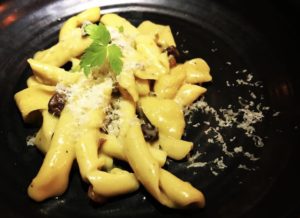 Will BYOB, Philadelphia, PA – Rohan duck breast with grilled endive. This is as good as duck gets and the grilled endive was a smart pairing by Chef Christopher Kearse.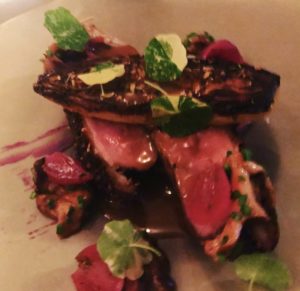 What have been some of your favorite bites of 2017?
Happy eating!
Veronique