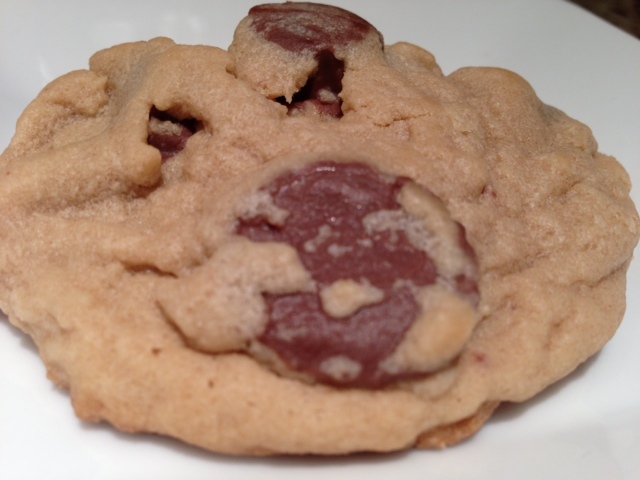 My friend Kim was once again willing to share one of her tasty cookie recipes with me so I can loop all you peanut butter aficionados in on this simple recipe.
Ingredients:
 1 cup butter, softened
1 cup peanut butter
1 cup granulated sugar
1 cup packed brown sugar or ½ cup honey
1 tsp. baking soda
1 tsp. baking powder
2 eggs
1 tsp. vanilla
2 ½ cups all-purpose flour
1 8-ounce bag of bite-sized Reese's mini peanut butter cups
Directions:
Preheat oven to 375 degrees F.
In a large mixing bowl beat butter and peanut butter with an electric mixer on medium-high speed for 30 seconds.
Add the granulated sugar, brown sugar, baking soda and baking powder and 1 cup of the flour. Beat until combined, scraping sides of bowl occasionally. Beat in the eggs and vanilla until combined. Beat in remaining flour. Stir in mini peanut butter cups.
Shape dough into 1½ inch balls. Place balls 2 inches apart on an ungreased cookie sheet. Bake for 7 to 9 minutes or until bottoms are light brown. Transfer to a wire rack and let cool.
Makes about 36 cookies.