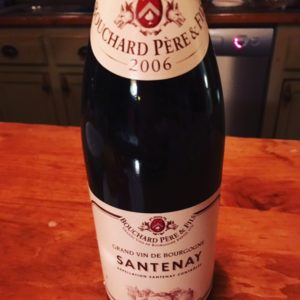 Pale ruby in the glass but with an earthy, deep ripe cherry nose. The palate of this medium-bodied wine is of cherry/juicy berry flavors and some mineral notes. Smooth, silky texture and an earthy/mushroomy finish.
This southern Cote de Beaune wine was uncorked at my father's home in Quebec and could be difficult to find.
Pairings: Roasted poultry, grilled salmon, mushroom risotto.
Style: Red Wine
Grape Type(s): Pinot Noir
Region: Cote de Beaune, Burgundy, France
Price: $25