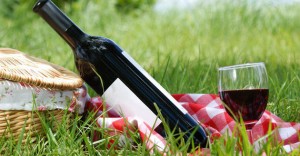 Summer's here and so are warm days and humidity. What summer also means is fun-filled gatherings, including 4th of July get-togethers.
Here is a list of five wines to pour during your 4th of July celebrations that are affordable and certain to please your guests:
Lucien Albrecht Brut Rosé Cremant D'Alsace ($22): This lovely bubbly is coral/pink in color with the tiniest of bubbles. Light strawberry aromas with juicy, slightly sweet strawberry flavors that's balanced by bright acidity. Serve this bubbly as your guests arrive to create a festive atmosphere.
2014 Two Lands Pinot Grigio ($14): Light and crisp with Meyer lemon flavors that finish on a zesty note. Nice summer sipper and great as an aperitif and with crudités.
2013 Esporao Vinha da Defesa Rosé ($15): This festive, bright pink wine is super food-friendly. Intense red berry and cherry aromas with bright fruity flavors. Perfect for a seafood boil and the cornucopia of flavors at a BBQ.
2013 Egger Ramer Schiava Gentile ($15): Fragrant with red berry aromas with ripe strawberry and cherry flavors. Great acidity making this wine very versatile with summer foods. Pair with charcuterie platter or even hot dogs.
Montes 2012 Alpha Cabernet Sauvignon ($15): Deep ruby in the glass, this wine offers blackberry aromas with notes of mocha and leather. It's full-bodied and big on dark fruit and ripe raspberries with a nice touch of oak. This is your steaks/ribs/burgers wine.
Enjoy these summer wines and let me know if you try any of them!
Cheers,
Veronique