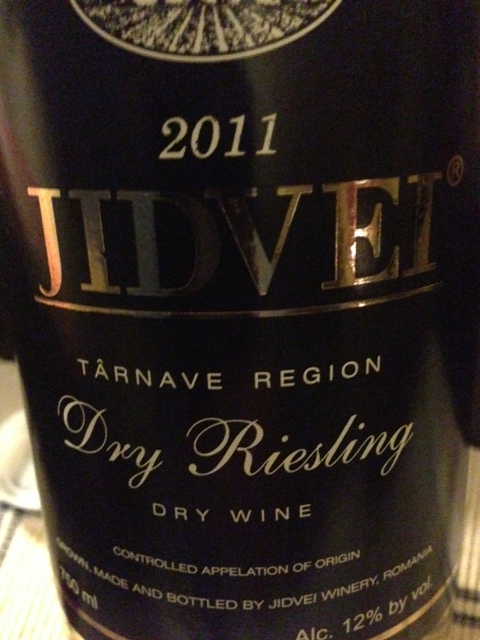 Greenish yellow in the glass, this Romanian wine is floral on the nose, not similar to Rieslings I've enjoyed from any other country. In the mouth, it's light with the faintest citrus notes.
Just not a very good example of this grape I typically enjoy so much. Not good, not bad.
Pairings: Chinese take-out, Thai or Indian food.
Style: White Wine
Grape Type(s): Riesling
Region: Târnave, Transylvania, Romania
Price: $9