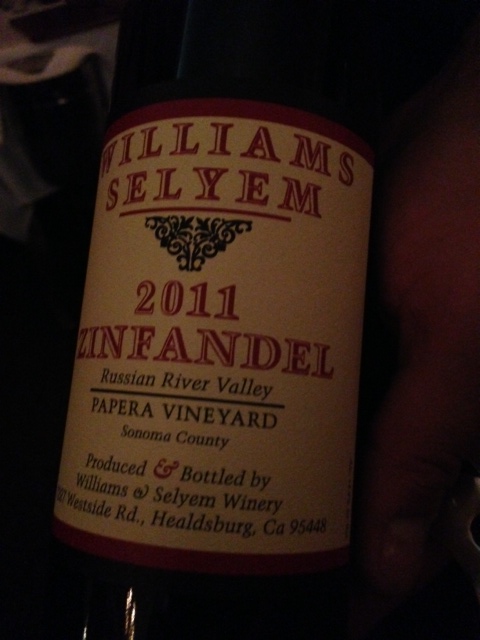 Was fortunate enough to have a friend bring this bottle of the 2011 Williams Selyem Papera Vineyard Zinfandel to a dinner party where I was able to sample it. What a big, bold, beautiful Zin.
The inky black color of the wine as it hit the glass was just gorgeous. The aromas of jammy dark berries with chocolaty notes were intoxicating. Who could pull away from this nose for a sip? Me, of course, but with difficulty. Ripe raspberry and blackberry flavors abound in the mouth along with fig jam and mocha undertones. Simply a big, concentrated and delicious mouthful.
Thanks Marty and Joan for sharing!
Pairings: Lamb, grilled beef or game, blue cheese
Style: Red Wine
Grape Type(s): Zinfandel
Region: Sonoma, CA, USA
Price: $70