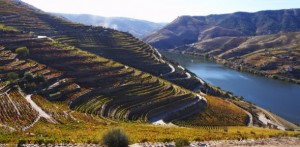 One super wine.  It's big and bold yet refined.  Made from 100 year-old vines, this wine tastes of jammy sweet red fruit with deep earthy flavors and fine tannins.
If you ever have the chance to sample this Portuguese wine from the Douro region, jump at it.
Pairings:  Grilled beef or lamb.  Pasta with red sauce.  Macaroni and cheese.
Style: Red
Grape Type(s): Touriga Nacional, Tinta Amarela, Sousao
Region: Douro, Portugal
Around $80