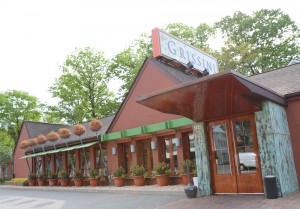 Grissini is celebrating its 21st anniversary this month and will be featuring a special five-day promotion.
The critically acclaimed contemporary Italian restaurant known for "Vera Cucina Italiana" (true contemporary Italian cuisine) will take 21% off your lunch or dinner food bill from Monday, 8/25 – 8/29 (alcohol and other beverages not included.)
The 21% discount may be applied to the entire menu, including Grissini's signature dishes, such as the Ravioli d'Aragosta (hand-crafted ravioli filled with lobster in a light brandy & paprika tarragon cream sauce), Dentice in Crosta di Rafano e Papvero (snapper crusted in horseradish & poppy seed) or the hugely popular 16 oz. grilled sirloin steak.
Grissini – Englewood Cliffs, New Jersey 07632 – 201-568-3535.
Cheers,
Veronique